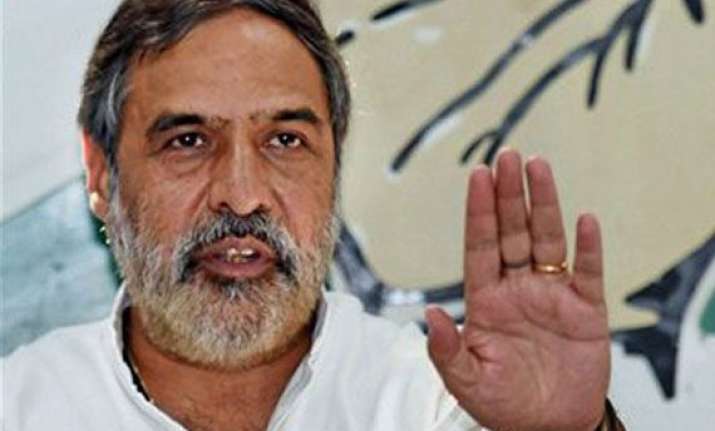 New Delhi: Terming Prime Minister Narendra Modi's US visit 'disappointing', the opposition Congress has said that there were no major takeaways from the 5 day trip.
 
Congress spokesperson Anand Sharma Wednesday criticized Modi's visit from the perspective of 'outcome'. He said, "When you look at the outcome, it is definitely disappointing. There are no major takeaways of this much hyped visit".
 
He took a jibe at the overwhelming atmosphere where people were enthusiastic and believed that the world would change.
 
"People presumed that some major agreements would be made between the two nations. But nothing happened. No pacts concerning defence took place and nothing new was discussed on terrorism," said Sharma.
 
"India and the United States have a strategic partnership, this is not new. There are many aspects to this. The nuclear agreement of 2008 was inked by (former PM) Manmohan Singh and it is good that a BJP prime minister is showing interest in this," he said.
 
Sharma added: "But it is important that Manmohan Singh had put his government at stake and the BJP had opposed it. I want to put that on record."
 
Narendra Modi has completed his 5 day visit to the US and returns home today. Throughout the visit, Modi was on fast (Navratri fast) and he consumed only lukewarm water.
 
Modi received a rock-star reception at the US and his speech at the UN and Madison Square Garden won millions of hearts.
 
A day after Modi's speech at the United Nations General Assembly (UNGA), Congress MP and former Under General Secretary of the UN, Shashi Tharoor gave thumps up to his speech.
 
"Mr Modi's oration was clear and crisp. I give him an 'A'," said Shashi Tharoor.