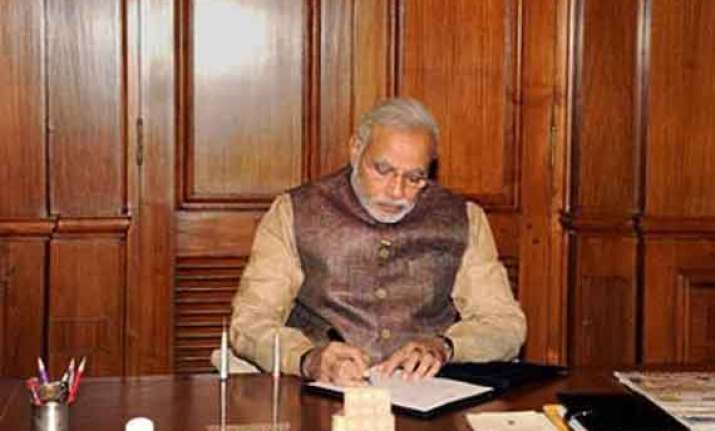 New Delhi: Prime Minister Narendra Modi, during a meeting here Thursday to review the progress of monsoon, stressed on using best practices in rainwater harvesting and maximum possible use of existing water resources.
Modi was apprised by the India Meteorological Department (IMD) that though the monsoon has been delayed, rainfall is likely to improve in July-August, the Prime Minister's Office said.
He reviewed the position of water reservoirs and fodder stock.
"Maximum possible use be made of the existing water resources, and best practices in rainwater harvesting," Modi was quoted as saying by the PMO.
Reviewing the contingency plan prepared by the agriculture ministry for more than 500 districts, he called for coordinated effort by central and state governments to implement it.
"Districts, rather than states, be made the unit of this advanced action plan for monsoon," Modi said.
Modi also reviewed the steps being taken to contain inflation. He said states should set up special courts for speedy trial of hoarders and black-marketers.
The meeting was attended by Home Minister Rajnath Singh, Finance Minister Arun Jaitley, Agriculture Minister Radha Mohan Singh, among others.