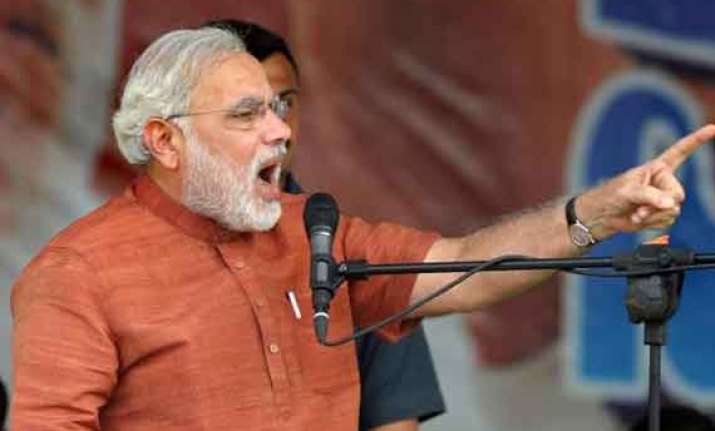 Hardoi (UP): Gujarat Chief Minister and BJP's prime ministerial candidate Narendra Modi today attacked both the 'mother-son' duo of Congress party and' father-son' duo of Samajwadi Party and accused them of destroying India and Uttar Pradesh respectively.
Addressing an election meeting at Hardoi of Uttar Pradesh, Modi said that he had sold tea in the past but he never sold his country.
"I want to tell you one thing- I have sold tea, but I never sold my country," said Modi.
Modi said all corrupt leaders in the country would have to face trial if he is voted to power in the general elections.
"I will not spare anyone who is corrupt or has a criminal background" he told the gathering, which roared in approval.