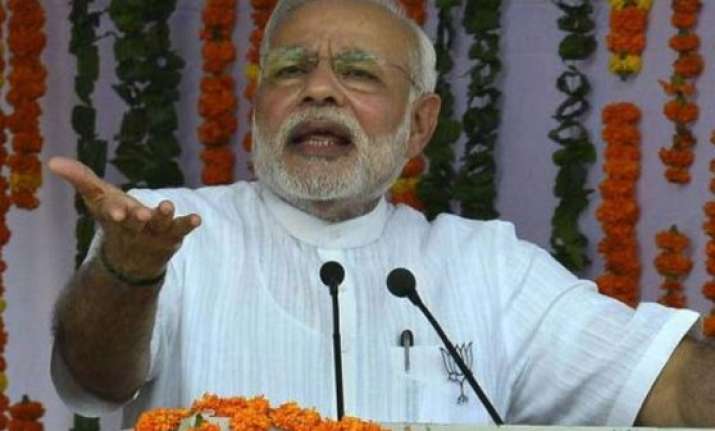 New Delhi: Prime Minister Narendra Modi address four election rallies in poll-bound Haryana today.
He will first hold a public meeting in Mahendragarh at 10:30am. The Prime Minister will then fly to Rohtak, Sonipat and Jagadhari. As per the reports, Rohtak rally is slated for 12 noon whereas Sonipat and Jagadhari public meetings are schedule to take place at 1:35 pm and 3:30 pm respectively.
The Bharatiya Janata Party (BJP) is banking on Modi factor in the state. He is being seen as party's trump card in Haryana, where the party has never come to power on its own.
In the recently concluded Lok Sabha polls, the BJP won seven of the eight parliamentary seats.
Polling in Haryana will be held in a single phase on October 15. Counting of votes will be done on October 19.