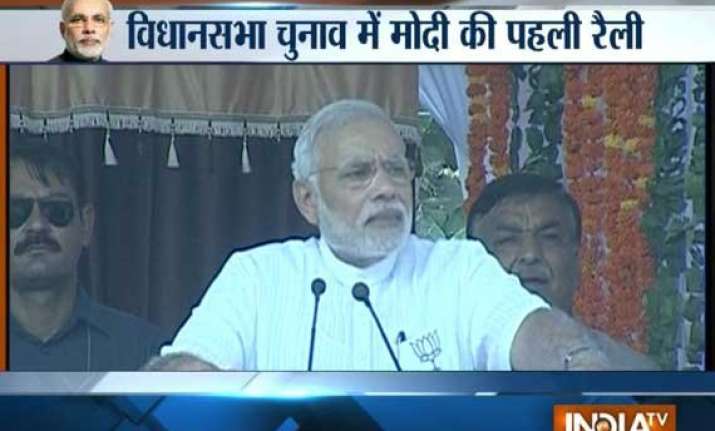 New Delhi: Seeking a mandate to rid Haryana of Congress, Prime Minister Narendra Modi today launched a sharp attack on the party targeting it over alleged land scams and being "anti-farmer".
"Which poor has got a plot, has anyone got...but then where have thousands of acres of land disappeared, who has taken this. Does Haryana want to settle account," he said kicking off his party's election campaign in Haryana for the October 15 Assembly polls.
Modi took no names but the attack comes against the backdrop of controversies surrounding the land deals of Congress President Sonia Gandhi's son-in-law Robert Vadra which the Hooda government is believed to have helped him.  He also sought a clear mandate for the BJP in Haryana for putting the state on a growth trajectory.  Continuing his Lok Sabha plank of ousting the Congress, the Prime Minister hit out at the Congress for the state's backwardness.
Seeking to connect with the farmers of the state, Modi in his 30-minute address, hit out at the Congress for stating that the Centre had imposed ban on Basmati rice export.  Modi said he was surprised at the lies being spread among the people of Haryana that the Centre had imposed a ban on Basmati export.