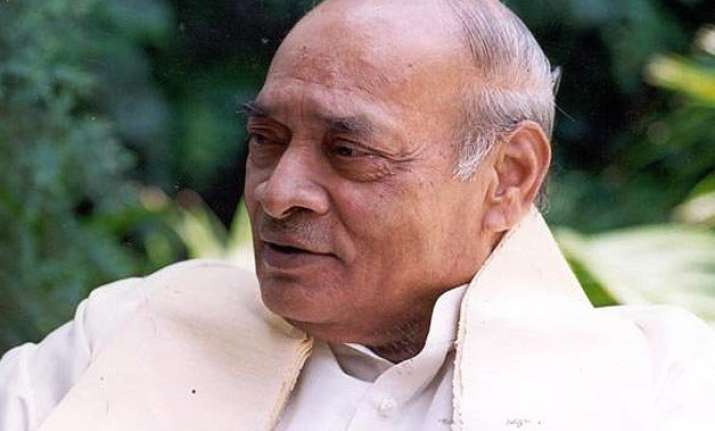 New Delhi: Former prime minister PV Narasimha Rao, who was disowned by Congress and denied a memorial in Delhi by its government, will finally get his due respect in the form of a 'samadhi', 10 years after his death. The NDA government has mooted a proposal for constructing a memorial for Rao at Ekta Sthal on the banks of river Yamuna, sources said.
Urban Development Ministry has prepared a Cabinet note in this regard after receiving a proposal from Andhra Pradesh government for a suitable memorial in the memory of Rao, who is considered the harbinger of economic reforms in the country.
Rao, who headed a Congress government between 1991 and 1996, was disowned by his party. After his death in 2004, the Congress-led UPA government had denied any memorial to him. The UPA government, in fact, had gone further and decided in 2013 that there will be no more separate memorials for any leader, citing paucity of space.
Instead, a common memorial ground was set up in view of paucity of space. Built over 22.56 acre land, Ekta Sthal is situated between Vijata Ghat and Shanti Van near the Yamuna river. The complex currently houses memorials of former Prime Ministers IK Gujral and Chandra Sekhar, former Presidents Giani Zail Singh, Shankar Dayal Sharma, KR Narayanan and R Venkataraman.
"The samadhi complex was built to acommodate nine memorials. While six have been occupied, three are still vacant, an official said. According to the proposal, the Rao memorial would be a raised plinth in marble with a plaque honouring the former PM.
TDP had moved a resolution last October urging the Centre to build a memorial for Rao, who hailed from Telangana.