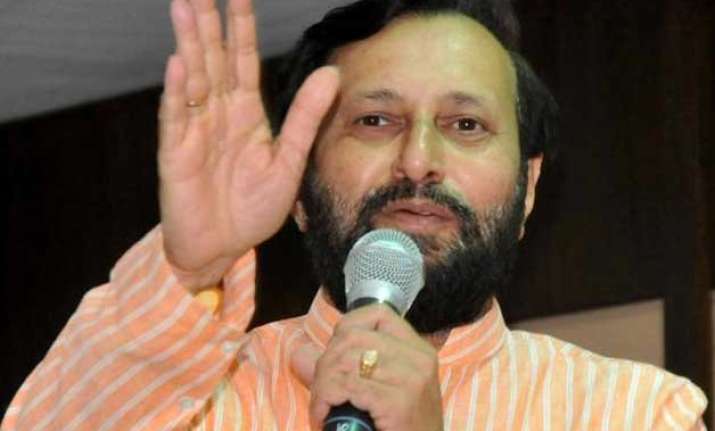 New Delhi: In an apparent dig at AAP, Union Minister Prakash Javadekar today said that Prime Minister Narendra Modi does not "run away" from taking responsibilities and would fulfil all the poll promises as his party has no competition in the Delhi Assembly polls.
"Whatever Modi ji said will come true. Whatever he says, he does. He does not run away like others," he told reporters here after being asked about Modi's remarks at a rally here.
Kick-starting BJP's election campaign for Delhi Assembly polls, Modi attacked Aam Aadmi Party for its politics of dharna and protests, saying they are fit to be in opposition and not in power.
"There is no competition. BJP is winning hands down in Delhi. Modi has such a credibility...He walks the talk. Therefore, he does not shirk responsibility and he does not run away from responsibility," the Minister said in an apparent dig at AAP.
On the promises made by Modi for solving the water crisis and electricity issues, Javadekar said, "It is possible and we will deliver it".
Asked about Modi's comment that, "If somebody is an anarchist, he should go to the jungles and join the Naxals, Javadekar said, "People of Delhi will take the call".