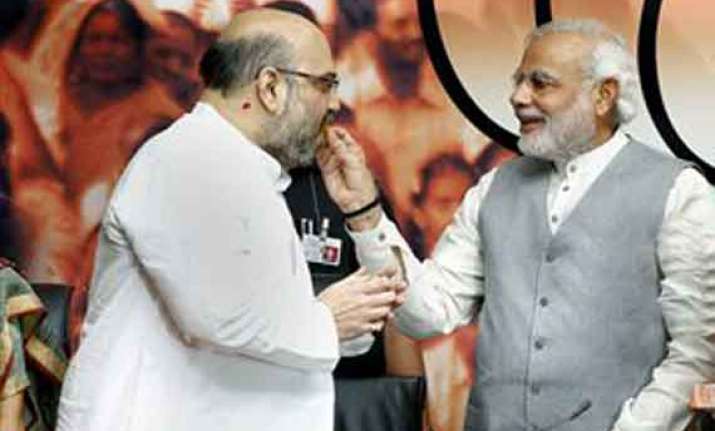 New Delhi: PM Narendra Modi appointed his most trusted aide, Amit Shah Wednesday as President of the BJP, thus clasping fast and steady the reigns of power of the right-wing party that recently achieved a landslide victory in 2014 general elections.  
Narendra Modi and Amit Shah have known each other since the 1980s. Amit Shah is a clever political strategist. In the recent 2014 General elections, he is credited as the man who made BJP's victory achievable.
Amit Shah is considered to be Modi's favorite man. They seem to be alike on several lines. Amit Shah has often been caught in controversies and has faced the intelligence agencies breathing down his neck in snoop gate probe.
Narendra Modi is often accused of his involvement in the Godhra riots despite having been given a clean chit by the Supreme Court.