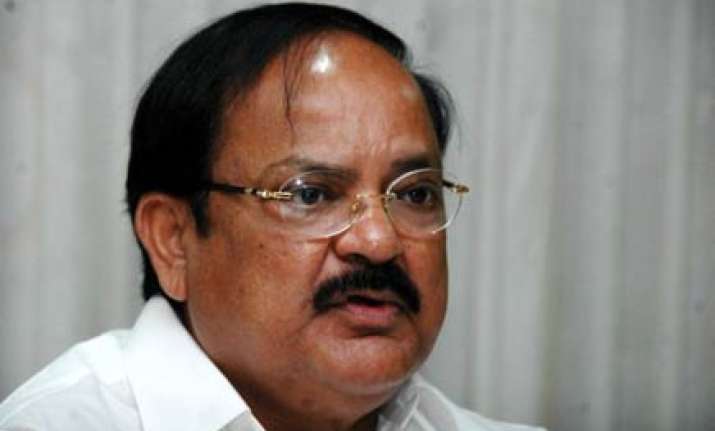 Aurangabad, Feb 4(PTI) Senior BJP leader Venkaiah Naidu today called for resignation of Telecom Minister Kapil Sibbal for stating that A Raja had no role in the 2G spectrum scam.
"Now that Raja is arrested, I demand that Kapil Sibal should resign from his post",he said.
Speaking at a rally here, he said that common people are fade up of inflation and corruption but the Prime Minister had no satisfactory answer.
Naidu said that his party members are consistently raising the issue of inflation and corruption.
" But if we ask about inflation in September the PM says prices would come down by March and when we raise the issue in March, he asks us to wait till September", he said. PTI