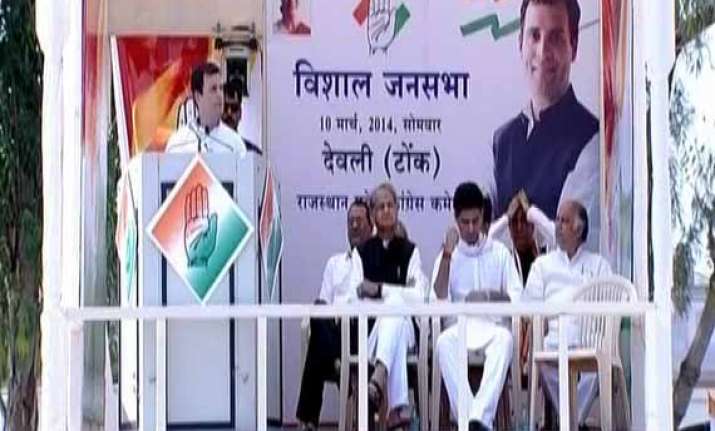 Tonk (Rajasthan): In this dusty bowl of Rajasthan, more than 10,000 people, mostly young men and women, were ferried in buses and vehicles by senior Congress leaders for what had been billed as a big show for Rahul Gandhi today.
But the star of the show disappointed everybody by abruptly ending his speech in six minutes.  
Even Congress leaders sitting on the dais with Rahul, like former CM Ashok Gehlot, Minister of State Namonarayan Meena and state party chief Sachin Pilot were suprised when their leader ended his speech abruptly.  
Some of the leaders  surmised it could be that Rahul had misplaced his written speech, but others pointed out that Rahul Gandhi had of late been giving extempore speeches everywhere.