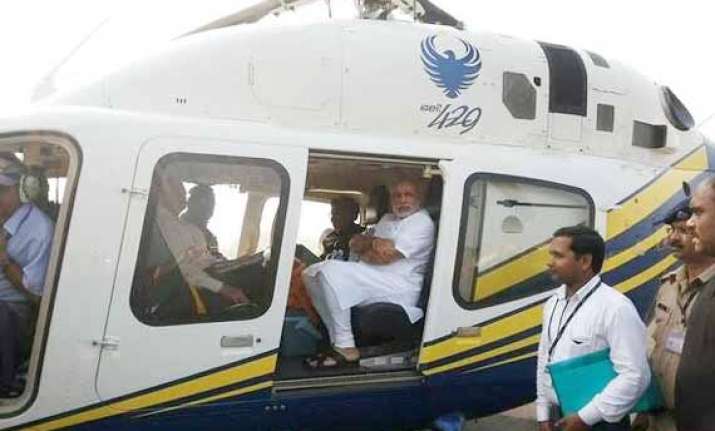 Bareilly: BJP's prime ministerial candidate Narendra Modi Tuesday alleged that his chopper was deliberately delayed by the Delhi air traffic control when he was about to leave for an election rally in Bareilly.
In Bareilly, the Gujarat chief minister began his speech by apologising to the crowd for the delay in arriving.
He said the ATC did not permit his helicopter to take take off for over two hours on one pretext or the other.
Modi, however, told the people that nothing could prevent him from being with his own people and supporters.
Slamming the Congress-led government at the centre, the Bharatiya Janata Party leader accused the incumbent Congress MP of doing nothing for the region.