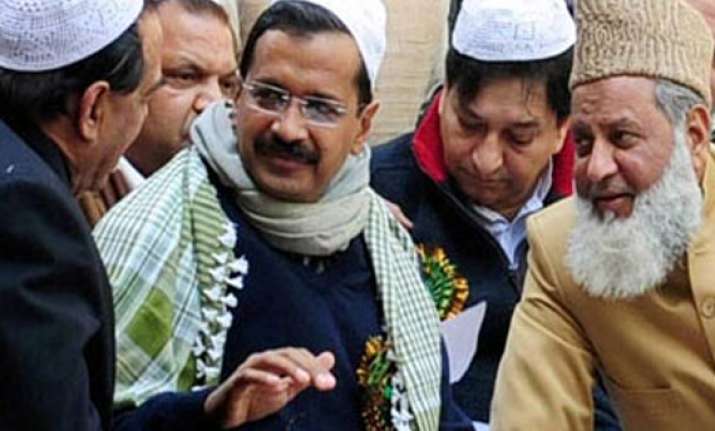 New Delhi: With the balloting in Delhi barely ten days away, Muslims in the capital seem to be increasingly veering towards the Aam Aadmi Party (AAP).
Although the Congress contests this publicly, Congress leaders admit privately that there is a major erosion of support for them among Muslims who may -- unlike in the assembly election in December -- now root for AAP.
A prominent Muslim leader, who did not wish to be named, told IANS that the scenario may be true for many other parts of the country too.
When AAP won 28 of the 70 seats and went on to form a minority government, AAP leader Arvind Kejriwal said publicly that his party did not get the kind of Muslim support it had expected.
Indeed, four of the only eight seats the Congress won came from areas where Muslims live in large numbers.