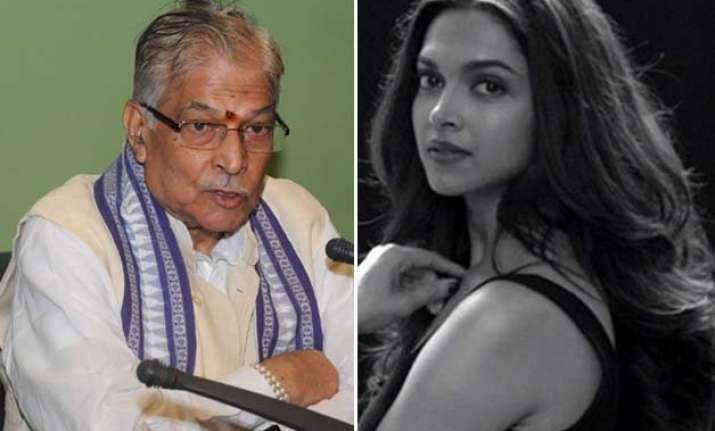 Kolkata: Slamming Deepika Padukone's video on women empowerment, BJP leader Murli Manohar Joshi on Wednesday said, "We don't realise how much we have changed. It has been an Indian tradition of addressing woman as 'mother', but now there are objections at being called a mother. When god wanted to be everywhere, he created mother. But now that has become an old concept. Now I have a choice. Now you see we have a choice (video). Now you are a body, a commodity. This is the height of lack of consciousness."
The video, My Choice, is an initiative by Vogue to promote awareness about women empowerment. It has drawn flak from several quarters, including the general public as well as some famous names like Sonakshi Sinha. Sonakshi said on Wednesday that the video was done with good intentions but added that clothes or sex do not necessarily define women empowerment, employment and education do.
Speaking at an event to mark the 125th birth anniversary of Rashtriya Swayamsevak Sangh (RSS) founder Keshav Baliram Hedgewar, Joshi said people have lost their consciousness and identity by blindly aping the West. "While foreigners keep marvelling about India's rich culture, and traditional ways that were far more scientific, we continue to follow the West and shun our own traditions and cultures. We have lost our consciousness, our identity," he said.