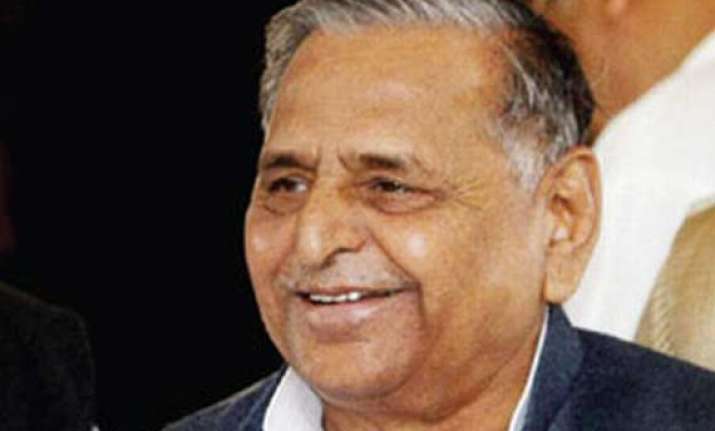 Lucknow: The Samajwadi Party Saturday named Mulayam Singh Yadav's nephew Tejas Singh Yadav as its candidate for the forthcoming Lok Sabha bypolls in Mainpuri, the constituency vacated by his uncle and party chief.
Tejas, the son of Mulayam Singh's brother, has been active in the area for some time now.
There was speculation that the party would instead opt for Rajya Sabha member Ram Gopal Yadav to contest from the high profile constituency.
Many leaders had advocated that this was necessary to give "voice to the party" in the Lok Sabha, given its poor numbers in the house.
The party has just four members in the Lok Sabha - Akshay Yadav (Firozabad), Dimple Yadav (Kannauj), Dharmendra Yadav (Badaun) and Mulayam Singh Yadav himself from Azamgarh.
Dimple Yadav, wife of Chief Minister Akhilesh Yadav, is a second time member while Akshay Yadav, son of Ram Gopal Yadav, is a first time parliamentarian.
The proposal to nominate Ram Gopal Yadav was reportedly turned down by Mulayam Singh.
The party also announced Juhi Singh as its candidate for the Lucknow (East) assembly by-polls. The seat was earlier held by union minister Kalraj Mishra, who won the Lok Sabha polls from Deoria.
Sanjay Garg will be the Samajwadi Party candidate from Saharanpur and Nawab Jan Khan from Thakudwara.