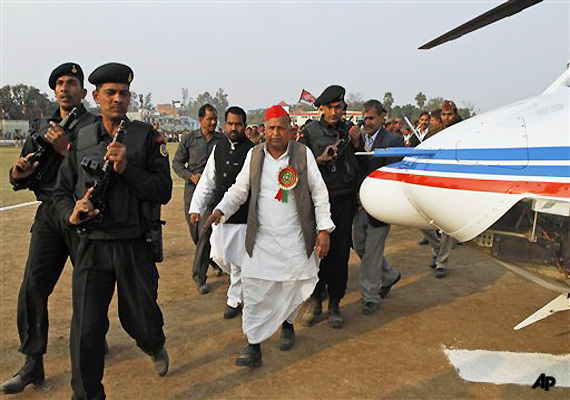 Kannauj/Farukhabad (UP), Feb 14: Trying to woo Muslims and Dalits, SP supremo Mulayam Singh Yadav today promised to pressurise the Centre for quota to backward Muslims and inclusion of 17 castes in Scheduled Caste list.

"We will pressurise the Centre for ensuring reservation to Muslims and if needed an amendment in the law will be made... The party will also ensure that 17 castes are included in the SC category," Yadav told election meetings in these districts.

Charging Congress with misleading Muslims in the name of reservation, Yadav said only his government could help the community in getting their rights.

In Kannauj, he appealed to the voters to get all party candidates elected as it was parliamentary constituency of SP state president Akhilesh Yadav.

He said development work took a backseat during the Mayawati government, which he dubbed as very corrupt.