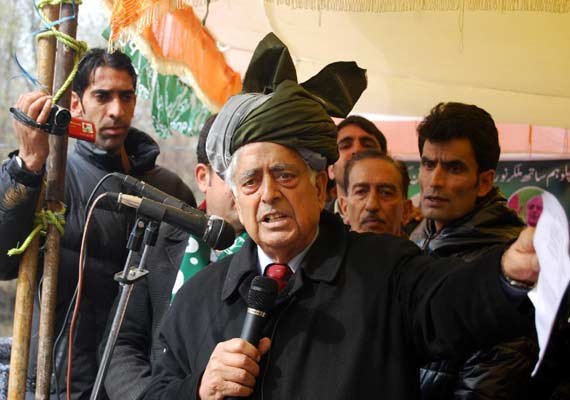 Srinagar: Jammu and Kashmir People's Democratic Party patron Mufti Muhammad Sayeed, tipped to become the new chief minister, has asked all his party MLAs individually to seek public feedback from their constituencies on forging alliance with the BJP.
On Sunday, Mufti met all his MLAs individually and asked them to take the views of the people over a possible alliance with BJP.  Mufti said, the MLAs have been asked come with the public feedback within a few days.
Read Also: J&K: PDP starts consultations with its MLAs for consensus
There are reports of the PDP leadership facing opposition from some of its elected MLAs over a tie-up with the BJP.  The Governor N N Vohra has written to both the PDP and the BJP to explore options for forming a government in the state by January 2.
BJP is not averse to an alliance with the PDP, but the party leadership has refused to consider preconditions like strengthening of Article 370 and revocation of Armed Forces Special Powers Act. PDP spokesperson Naeem Akhtar said, "our goal is to ensure that the party delivers on the governance front and for that there has to be the best alliance."