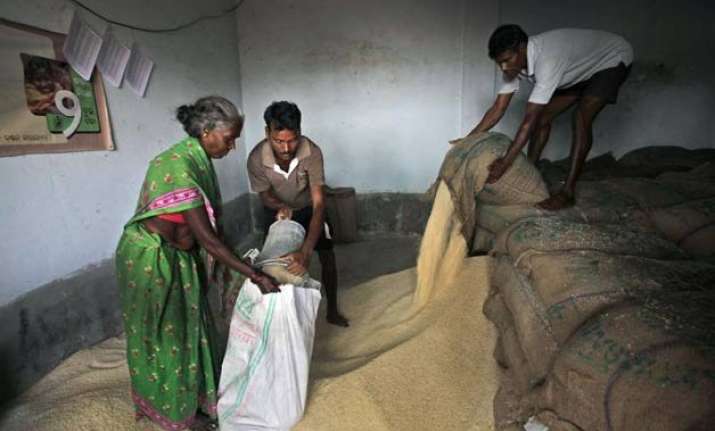 New Delhi: Members in Rajya Sabha today registered their culinary concerns over food supplied in trains suggesting a variety of items for the menu, with the government agreeing that much more needed to be done in this regard.
    
Members sought introduction of a variety of items ranging from curd-rice to "rotis" of various grains and special dishes from different states.
    
Replying to questions, Railway Minister Suresh Prabhu admitted problems relating to quality and hygiene of foods being supplied in trains and assured that the government would do as much possible to redress the concerns.
    
"Much more needs to be done. I myself am not fully satisfied. I will try to do as much as possible," he said.
     
While BJP member Lal Sinh Vadodia wanted seasonal vegetables in place of only fresh cheese in the vegetarian menu, besides rotis of different grains, DMK member T Siva wanted curd rice to be included.
     
Some others also sought specialities of different states to be included in railway menu and a change of food everytime.
     
"I also do not like paneer (fresh cheese). Your suggestion is good. We will review it. Some feel that when it comes to vegetarian food, only paneer can be given in vegetarian (menu). We will try to introduce multi-cuisine," Prabhu said referring to Vadodia's suggestion.
     
He also said "diet food is a good suggestion but I am not 100 per cent sure that curd rice is a diet food" and recalled that the government had earlier ensured that sugar-free tea was provided in trains.
     
"We have also started some base kitchens. The plan is to make a base kitchen in every divisional headquarters so that people can get hot meals," Prabhu said and informed the House that rail travellers could now also order food online, a facility which is operational for 333 trains.
     
"Passengers can order food from anywhere through e-orders. This is available in 333 trains... Praful Patel can get both Gujarati and Maharashtrian food," he said in a jocular vein, adding that other MPs can also get food of their respective regions through e-orders.
      
As the questions and answers appeared focussed around delicacies, Congress member Ambika Soni drew the Minister's attention to a recent television programme highlighting lack of hygenic foods being supplied in trains, with Prabhu saying his ministry has probed the matter and much more needs to be done.