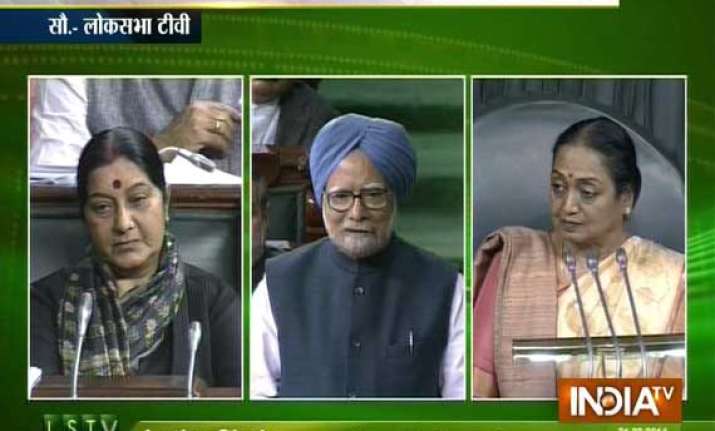 New Delhi: Members Friday bid farewell on the last day of the 15th Lok Sabha's last session Friday with Prime Minister Manmohan Singh, addressing parliament for the last time, saying the general elections would give the people an opportunity to form a new consensus to take the country on to new paths.
Manmohan Singh, who has been the prime minister for a decade, said the Indian parliament, despite differences among members, has the capacity to rise above partisan strife on key matters.
The prime minister, who announced he will not seek a third term in office in case the United Progressive Alliance (UPA) is voted back to power, said the passage of the Telangana bill was an indication that the country is capable of taking tough decisions "without any rancour and without worrying too much about the pros and cons".
His wife Gursharan Kaur was also seen sitting in the speaker's gallery Friday morning.
In his address, the prime minister said that in parliamentary proceedings there are bound to be differences among parties, "but there must also be ways and means to bring pathways, to bring minimum amount of consistency and reconciliation" so that matters can move forward.