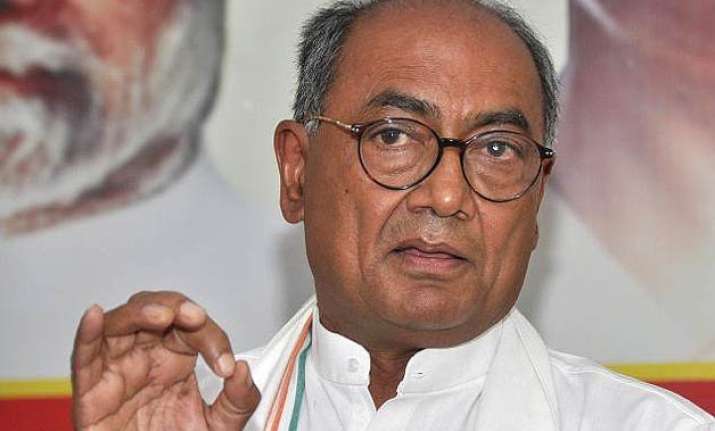 Bhopal: The Madhya Pradesh STF today recorded AICC general secretary Digvijay Singh's statement in connection with the alleged role of Chief Minister Shivraj Chouhan in MP Professional Examination Board (MPPEB) scam.
STF Assistant Inspector General (AIG) Ashish Khare and DSP D S Baghel went to Singh's official residence at Shyamala Hills area here and held talks with the Rajya Sabha member for about an hour after which his statement was recorded, a top investigating agency official told PTI.
The two officers asked the former MP Chief Minister about how he got hold of a copy of an Excel sheet based on which he alleged that Madhya Pradesh Chief Minister Shivraj Singh Chouhan's name had been deliberately deleted from 48 places for recommending names of candidates to crack the MPPEB tests, he said.
Singh told the officials that he had got the copy of the Excel sheet from cyber expert Prashant Pandey whom the Madhya Pradesh police had initially roped in for investigating the scam, the official said.
The AICC general secretary told officials that Pandey had made a mirror image of the original Excel sheet.
Singh had repeatedly complained to the SIT monitoring the STF probe into the MPPEB scam for over a month, with a copy of the Excel sheet, that he claimed to be the original one.
According to Singh, the STF is carrying on prosecution in the MPPEB scam on the basis of a doctored Excel sheet in which Chouhan's name and those of other big fishes have been struck out.