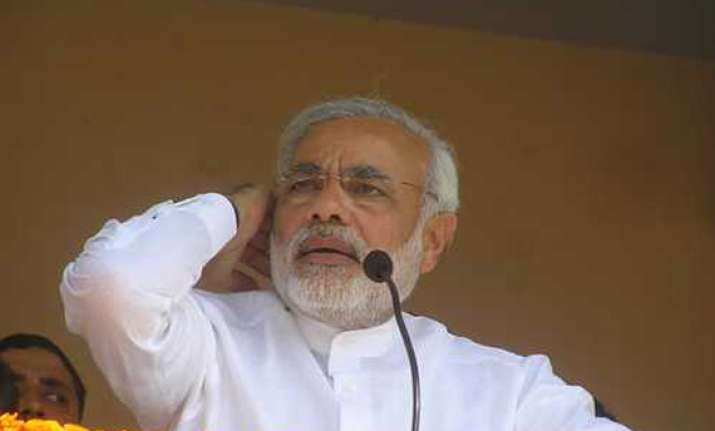 Ahmedabad, Nov 3: As the election campaign in Gujarat heats up, the state Congress, which has been out of power since 1995 when it lost to the BJP, is confident of ousting the three-term Narendra Modi government in the December polls.
"The people of Gujarat are fed up with the Modi government. Modi claims Gujarat is vibrant and he has well-oiled machinery to propagate his lies. But the people of Gujarat have realised and exposed his fake claims. The Gujarat voter will give a befitting reply in December. Modi will be defeated," said a confident Leader of Opposition Shaktisinh Gohil of the Gujarat Congress.
But how will the Congress counter the onslaught of Modi, with his enigmatic personality and shrill rhetoric, that too in a state which has remained polarised since 2002?
"We are exposing Modi's lies. 'Vibrant Gujarat' is a myth. Modi's Gujarat is vibrant only for his five pet industrialists, not for the 'aam aadmi'. Over 16 farmers have committed suicide due to debt or poverty. Crimes against women have increased. Over 16,000 children have gone missing during the Modi regime. Modi moves around with 300-plus commandos, but there is no safety net for the people. Farmers and small and medium entrepreneurs are all tired and feel betrayed.
"We are voicing the concern of the aam aadmi and thereby exposing Modi. His benefits have been for Tata and Essar only. He has doled out benefits. There is nothing for the aam aadmi in Gujarat," Gohil told IANS in an interview.