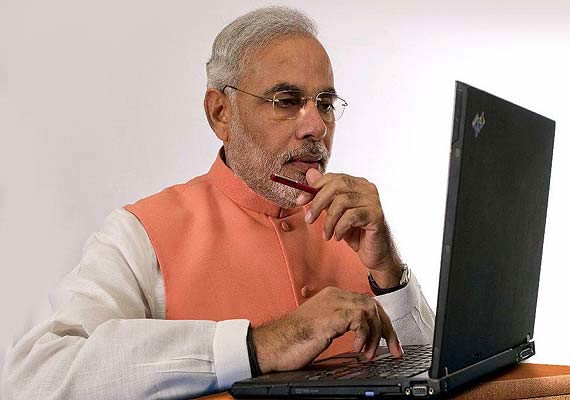 Ahmedabad, Aug 30: Gujarat chief minister Narendra Modi will become the first Indian politician to have a live video-chat with ordinary netizens on August 31.
The face-to-face conversation will be conducted on a unique Google application called Google+Hangout, which allows a maximum of 10 people to join a video conference which will be telecast live on YouTube.  
The question-answer session will be anchored by Bollywoood actor Ajay Devgan who has invested in a solar project in the state. 
Under the unique initiative organised by the Vivekananda cell of the Gujarat government's youth activities department, one can ask a question to the chief minister on the two topics picked by him — 'Strong and Glorious India cherished by Vivekanand' and 'Be the Youth of Vivekanand's dreams'. 
Netizens  have to put questions at www.narendramodi.in