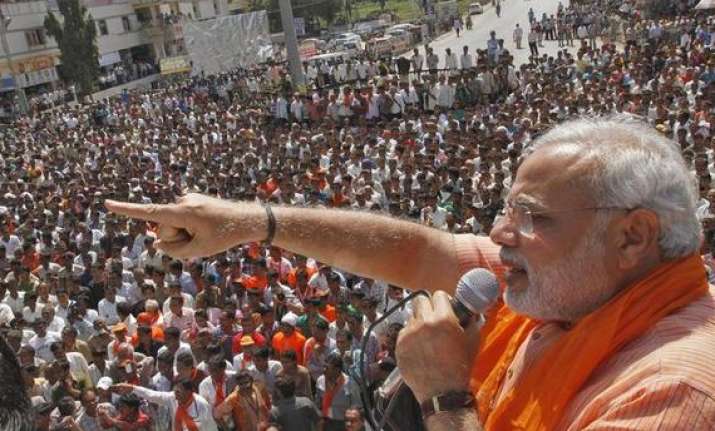 New Delhi: In a first of its kind in Lok Sabha polls, a "recorded video speech" of BJP prime ministerial candidate Narendra Modi will be shown in "3D" tomorrow at 300 places across the country, including 18 in Delhi.
"We are using large screens and technology at all those spots," BJP Delhi unit media in-charge Harish Khurana said.
Former Delhi BJP chief, Vijender Gupta said all major cities are being covered under the programme. "In Delhi, all seven Lok Sabha constituencies will have at least two spots to host the screening, while some will have three," Gupta said.
Small cities like Allahabad, Varanasi, Kanpur and Patna, among others will also have facilities to see the 3D speech.
Khurana claimed that during Gujarat elections such a concept was tried on a small scale but this is a much larger canvas and a first of its kind in Lok Sabha polls.