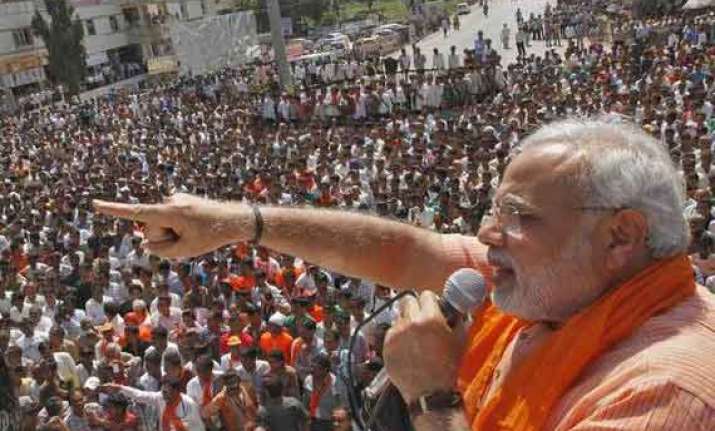 Amethi: BJP's prime ministerial candidate Narendra Modi may have decided to address a rally on the last day of campaigning in this Gandhi bastion today, but his virtual presence here had begun months earlier.  
Specially designed small four-wheelers equipped with big LCD screens and ampli speakers are playing his speeches where he could be seen appealing to people to vote for the lotus which he associates with 1857 revolt.
"Haath me kamal aur dil me Modi (Lotus in hand and Modi in heart)", he is seen appealing on a customised four-wheeler standing outside the railway station.
"In Amethi, we have two such vehicles carrying speech and campaign songs," said Saurabh Shukla, the BJP worker running this vehicle.
He said he is taking this vehicle to various places here for the past three months.