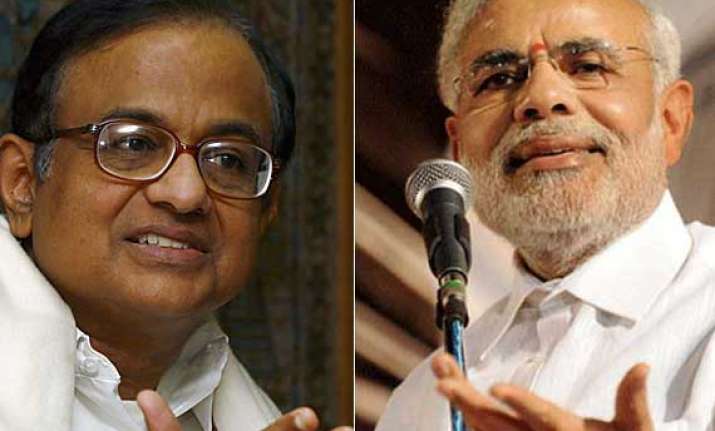 New Delhi:  "I, Me, Mine" is the running theme of Narendra Modi's election campaign in which he was pushing an agenda based on "majoritarianism", Finance Minister P Chidambaram said today.
"The unstated premise of his approach is majoritarianism.  And more than that is also I, Me and Mine," the senior Congress leader told PTI in an interview here.
Answering a question about those who argue that the BJP's Prime Ministerial candidate was a danger to the idea of India, Chidambaram said, "Nobody can destroy the idea of India, much less Mr Modi. The RSS could not destroy the idea of India. The idea of India will survive. It is too strong an idea to be killed by one political outfit or one political leader."
To a question whether he considered Modi has been finally cleared of all charges in the 2002 riots by courts, he said, "No, I don't think so. There are two aspects to what happened in 2002. One is legal culpability. The other is moral and political accountability. On the first, the matter is still in court. A court has accepted an SIT report but that has been challenged in a higher court. But I won't say anything more on that.