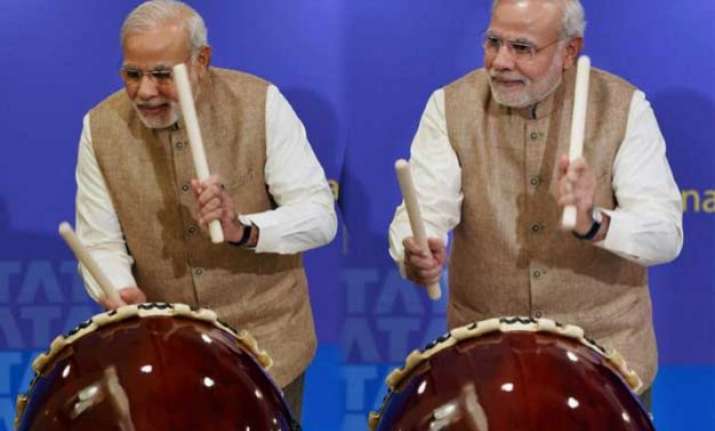 Narendra Modi, the charismatic prime minister of India, seems to be master of all trades and not just one.
From giving powerful public speeches and wielding broom on roads to taking selfies with world leaders, PM Modi has managed to mesmerize the masses with his spectacular persona.
Walking down the memory lane, as he completes one year in office, there is one such picture which has got embedded in our minds. …
It's when PM Modi displayed unexpected talent while playing traditional Japanese Taiko drums.
On the fourth day of his visit, wearing sequine jacket, PM rocked  Japan with his softer side.
After watching Taiko drum performance for few minutes, PM Modi himself grabbed the sticks and proved he can also bash it like a pro.
 Revive the memory and watch the video here: