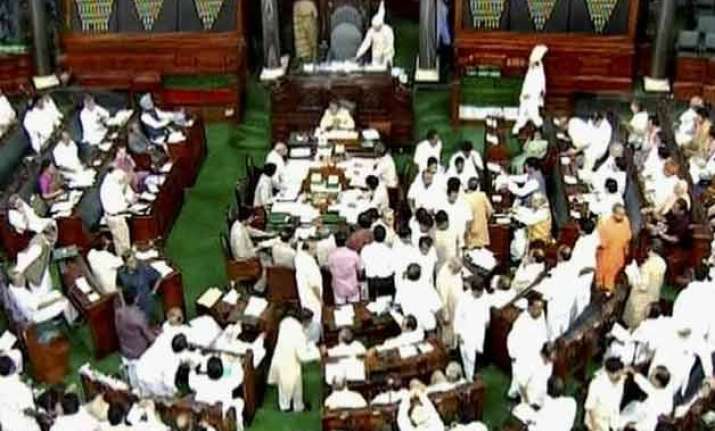 New Delhi: Narendra Modi government will today introduce the Land Acquisition Bill in Lok Sabha to replace contentious land acquisition ordinance.
Rural Development Minister Chaudhary Birender Singh will introduce the Right to Fair Compensation and Transparency in Land Acquisition, Rehabilitation and Resettlement (Amendment) Bill, 2015.
It will replace the ordinance promulgated by the government in December last year, which had brought changes in the earlier bill passed in 2013 by the erstwhile UPA government. The government had promulgated the ordinance making significant changes in the Land Act including removal of consent clause for acquiring land for five areas --industrial corridors, PPP projects, rural infrastructure, affordable housing and defence.
ALSO READ: Land Act 'suitably refined': Pranab Mukherjee
Home Minister Rajnath Singh yesterday evening held a discussion on it with senior ministers amid indication that the government could revisit some of the provisions in the ordinance promulgated.
The opposition parties -- Congress, Janata Dal (United), NCP and Left -- have expressed serious reservations and demanded scraping social impact assessment and the need for the consent of 70 per cent land owners before agricultural land is acquired.
It has also been opposed by social activist Anna Hazare who launched a farmers' protest against it at Delhi's Jantar Mantar yesterday.
Meanwhile, setting in motion the process of replacing ordinances relating coal mines, e-rickshaws and FDI in insurance with fresh bills, the government has listed for the withdrawal of old bills in Rajya Sabha.
Union Ministers Arun Jaitley, Nitin Gadkari and Piyush Goyal will move for withdrawal of these bills.
The government is racing against time to convert the six ordinances into bills in the first part of the Budget session, which comes to an end on March 20.
The government will also introduce a bill in Lok Sabha to amend the Mines and Minerals (Development and Regulation) Act, 1957, which will replace the ordinance promulgated on the issue recently.