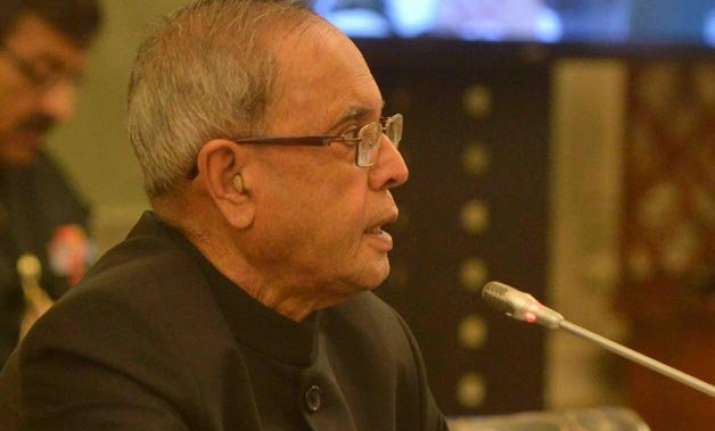 New Delhi: Amid growing protests, President Pranab Mukherjee said that the Land Act is 'suitably refined' to minimise certain procedural difficulties in acquisition of land for critical public projects even as farmers' interest remained 'paramount'.
"My government attaches paramount importance to safeguard the interest of farmers and families affected by land acquisition," President Pranab Mukherjee said in his address to the joint sitting of both Houses of Parliament.
ALSO READ: Anna slams Modi govt on Land ordinance
"The Right to Fair Compensation and Transparency in Land Acquisition in Land Acquisition, Rehabilitation and Resettlement Act has been suitably refined to minimise certain procedural difficulties in acquisition of land inevitably required for critical public projects of infrastructure and for creation of basic amenities like rural housing, schools and hospitals, particularly in remote areas," he said.
The government has made changes in the Act of 2013 through an Ordinance which it intends to convert into a legislative action during this Budget Session.
The government's defence came even as protests are growing against the move. Social activist Anna Hazare is to stage a two-day dharna here from today against it. Congress and Left parties have also announced protests.
ALSO READ: Govt believes in principle of 'sab ka saath, sab ka vikas': Prez
The government yesterday sought cooperation of other parties to this move but opposition remained firm that they would not allow this legislation to go through Parliament.
The President, in his over an hour-long address, also said one of the top most priorities of the government was inclusive growth, including progress of the most vulnerable sections.
On corruption, he said the government is introducing stricter and sterner measures to deal with the menace but efforts are being made to ensure that sufficient safeguards are in place to protect bonafide decisions taken in public interest and to inspire confidence in the civil service.
Regarding black money, Mukherjee said the government would take all possible measures to stop its generation, both domestically and internationally.
"These measures include putting in place robust legislative and administrative frameworks, systems and process with due focus on capacity building, integration of information through technology and fast-tracking prosecution," he said.