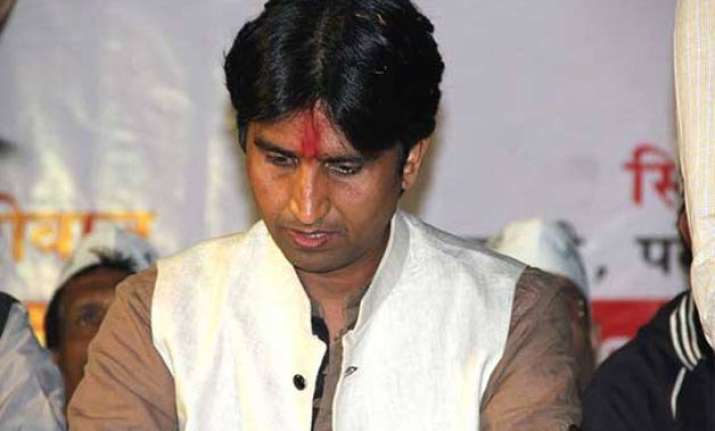 New Delhi:  Aam Aadmi Party on Tuesday charged Prime Minister Narendra Modi with being oblivious of the demands of ex-servicemen protesting the non-implementation of 'One Rank One Pension', saying the Centre had money for poll-bound Bihar instead.
Senior party leader Kumar Vishwas visited Jantar Mantar in the afternoon to extend his solidarity with the protesters on a day a third veteran joined the fast-unto-death demanding early implementation of OROP.
"He can give money to Bihar keeping polls in mind or go as far as Mongolia to grant money but not veterans. Do not insult them. If this goes on mothers will stop sending their children to the borders," Vishwas told reporters.
He said the sight of the veterans taking to the roads for what was "their due" was "painful" and urged Modi to take immediate steps in this regard.
"It was painful to see them sitting. They are the ones who have braved all odds at the borders and the war front. They are asking for their right. I want to urge our wise Prime Minister to take steps and not compel these brave hearts to sit on the road demanding what is their due," he said.
In an attempt at political point-scoring he said the AAP government in Delhi has ensured highest compensation to the families of brave hearts who have laid down their lives for the country after coming to power.
Earlier, AAP MLA Col (retd) Devinder Sehrawat had skipped the President's at-Home reception on Independence Day over the 'One Rank, One Pension' (OROP) demand.
He wrote to President Pranab Mukherjee seeking his intervention on behalf of the protesting ex-servicemen.