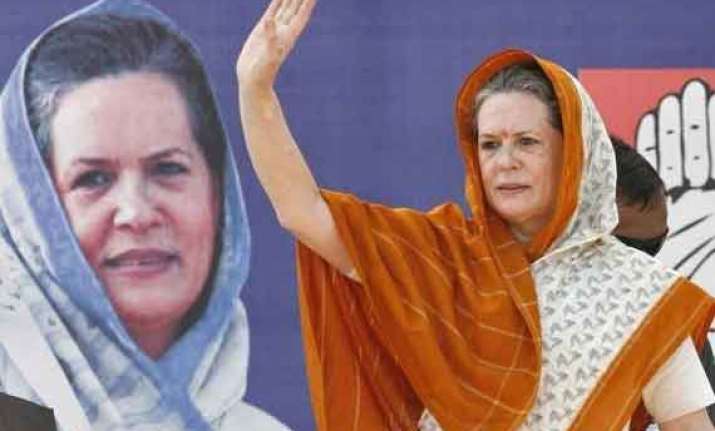 Islampur (WB):  Narendra Modi has "crossed all limits in misleading people in his bid to get to the prime minister's chair", Congress president Sonia Gandhi today said continuing her tirade against the BJP's prime ministerial candidate "Some parties are there whose main agenda is to spread lies against the Congress.
Especially, the BJP's leader is crossing all limits to mislead people.
To get Prime Minister's chair he is creating a craze in the whole country," Gandhi said here without naming Modi.
"It seems as if they don't have faith in our country's social, political and constitutional system," she told an election rally here in support of party candidate Deepa Dasmunshi who is fighting from Raiganj constituency in North Dinajpur district.