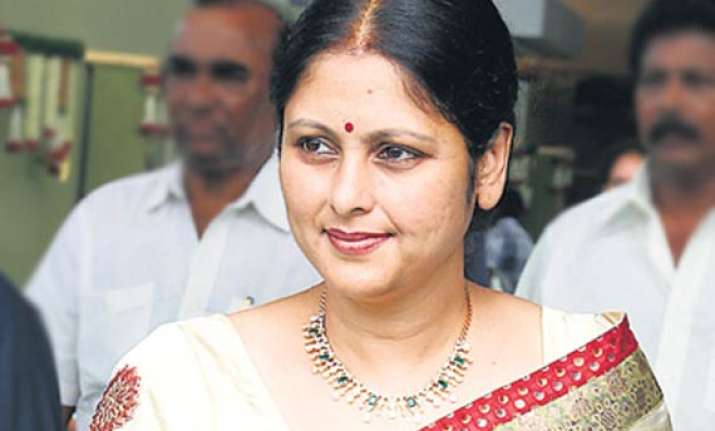 Hyderabad, Nov 19: Giving relief to the ruling Congress in Andhra Pradesh, a party MLA, loyal to Kadapa MP Y S Jagan Mohan Reddy, on Friday clearly sided with the Chief Minister N Kiran Kumar Reddy praising the welfare schemes launched by him.

"The way the CM is working, I am very very happy. It is good that we have a sincere CM like Kiran Kumar Reddy who wants to serve the people. I am impressed by 'Rajiv Yuva Kiranalu' scheme which would benefit 10th class drop-outs. My support will be there for Kiran Kumar Reddy," Secunderabad MLA Jayasudha and a popular Telugu actress told reporters.

She had been a supporter of Jagan.  Jayasudha's comments assume significance against the backdrop of reports that many Jagan-loyalist MLAs are ready to return to Congress.

Many MLAs who had submitted resignations in support of Jagan, do not actually want their resignations accepted.

As many as 23 Congress MLAs had submitted resignations in support of Jagan.

Earlier this week, two Congress MLAs in West Godavari district, loyal to Jagan, had participated in the official programmes of the Chief Minister.