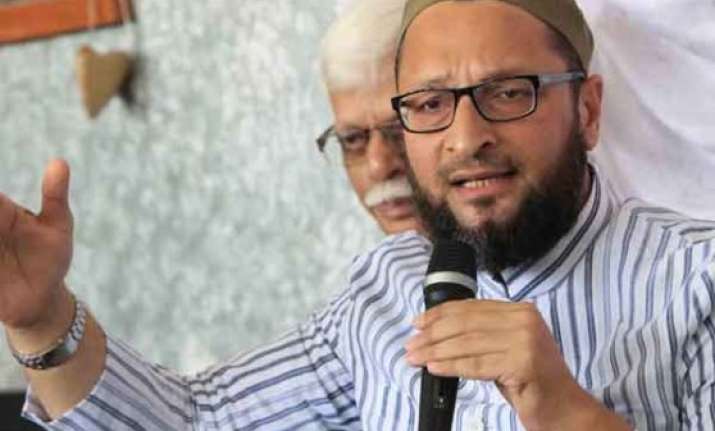 Hyderabad: After its impressive debut in Maharashtra, Majlis-e-Ittehadul Muslimeen (MIM) will now focus on Karnataka, Uttar Pradesh, West Bengal and other states, said party president Asaduddin Owaisi.
The party, which won two seats in Maharashtra in its first attempt to expand its base outside Hyderabad, plans to open its branches and actively participate in elections in other states.
Asaduddin, who is MP from Hyderabad, thanked people of Maharashtra for their support to the party.
Out of 24 seats MIM contested, it bagged two seats but lost three seats by a narrow margin. In nine constituencies, the party finished third. It polled over 5.13 lakh votes in 24 constituencies.
The MIM chief told reporters here Sunday that there were certain shortcomings like low poll percentage and lack of organizational structure. "We will try to overcome these shortcomings and strengthen the organization," said Owaisi.
Stating that the party already has presence in Marathwada, he said it would now open its branches in Nagpur and other parts of the state. It also plans to contest elections to Mumbai Municipal Corporation and the polls to other local bodies in the western state.
Owaisi said MIM provided a political platform to Muslims so that they can make their voice heard.
Claiming that the poll campaign in Maharashtra witnessed Dalit-Muslim unity, the MP said the party will spread this message to other states.
MIM leader in Telangana assembly Akbaruddin Owaisi termed the party's victory Maharashtra as historic. Akbar, who led the poll campaign, said it was for the first time that a party went to another state and won two seats in a short span of 15 days.
Akbaruddin said despite the hurdles created in MIM's campaign by the police, people backed the party. He assured the people that MIM will work hard to live up to their expectations by raising their voice in the legislature.