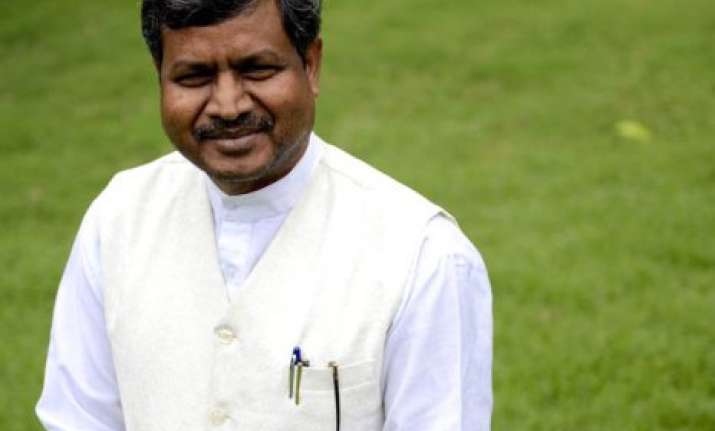 Ranchi: Jharkhand VikasMorcha - Prajatantrik (JVM) president Babulal Marandi today reiterated his party's stand that it will go into a pre-poll alliance only after announcement of a chief ministerial candidate.  
"My party is ready for a pre-poll alliance, but the condition is, who will head the alliance. It should be decided first," Marandi told reporters here.
On September 24, the former chief minister had said in Dumka that any party evincing interest for an alliance with the JVM, should decide over a CM candidate ahead of the impending Assembly elections to be held later this year.  
"No, not at all," Marandi replied when asked whether the condition meant he should be considered as a chief ministerial candidate of any alliance.
"I want a strong alliance, which should remain stable after the polls without any struggle for leadership (in the event of getting a majority). The greed for the CM's post had resulted in the fall of several governments," added Marandi.  Jharkhand has witnessed nine governments in 14 years.