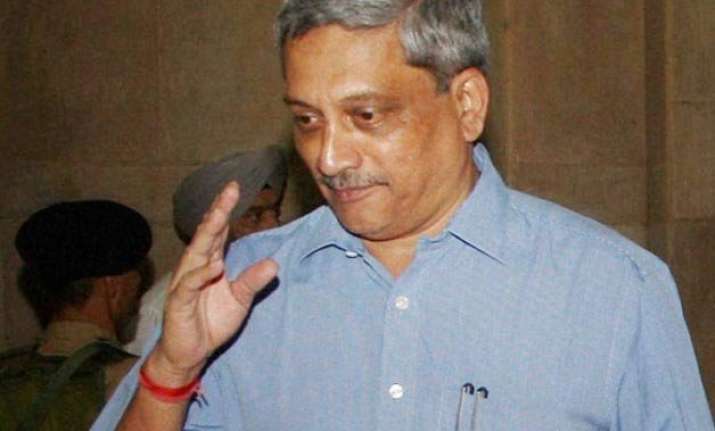 Panaji: Locals in city's Masson de Amorin area were taken for a surprise on Sunday after Defence Minister Manohar Parrikar walked into a restaurant to enjoy the Sunday morning tea.
Taking out time from his busy schedule, Parrikar cast his vote for Corporation of City of Panaji (CCP) polls in the morning and then walked into a roadside restaurant. He was among early voters who had queued up for voting at the booth 12.
After voting, Parrikar stopped by a nearby restaurant even as the plain-clothed security personnel remained clueless about his move.
The crowd inside the restaurant was astonished to see the Defence Minister walking without any security in the restaurant, which is a common place for Christians in the city to have breakfast on Sunday after weekly mass at the Immaculate Conception Church.
"It was a surprise to see Defence minister walking in. But it is not much of a surprise for people of Panaji who know his simplicity. We felt good that despite being in such a high position he has still retained the low profile," said Zito Gomes, a parishioner of Immaculate Conception Church.
Earlier, speaking to reporters outside the booth, Parrikar said the BJP-led panel will win the election.
"For a smart city you need smart council and BJP will give it to the people," he said.
The polling for the civic body began at 8 AM and will end at 5 PM.
BJP has fielded its candidates in all the 30 wards who will face tough fight from nominees under the panel fielded by expelled Congress legislator Atanasio Monserratte. Congress nominees are also contesting from all the wards.