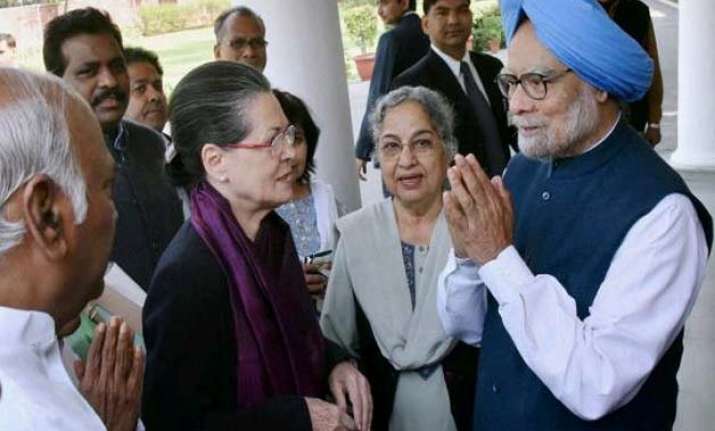 New Delhi: Former Prime Minister Manmohan Singh today thanked the Congress party and Sonia Gandhi for showing solidarity with him and said he was grateful to them.
Shortly after the Congress President and other top leaders marched to his residence to show their support to him, he said he was "more than pleased and grateful".
"The Congress party, Soniaji and all members of the working committee and senior leaders have come to my residence, expressed solidarity with me and that we will fight this case to the best of our ability," said the former Prime Minister, who has been summoned as an accused in a coal scam case.
Earlier in the day, Congress leaders led by Gandhi took out a march to Singh's house and said the party would fight the case with all legal means at its command. READ MORE
A special court had summoned Singh along with industrialist Kumar Mangalam Birla, ex-coal secretary P C Parakh and three others as accused in a case pertaining to allocation of Talabira-II coal block in Odisha in 2005 and asked them to appear before it on April 8.