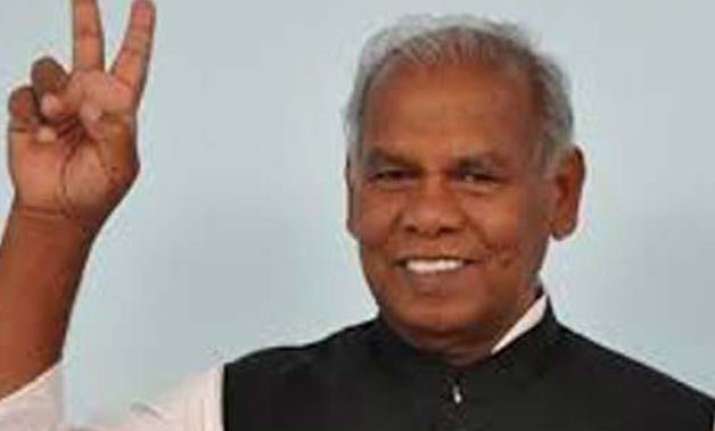 Patna: Jitan Ram Manjhi on Saturday floated his political front — Hindustani Awam Morcha (HAM) — to "expose the real face" of Chief Minister Nitish Kumar.
The HAM is being seen as the first step to counter Nitish Kumar and his Janata Dal-United ahead of state elections to be held this year.
Taking cues from the Arvind Kejriwal's Aam Aadmi Party (AAP), Manjhi settled for a pan-Indian name for his front rather than making it sound Dalit or Bihar-centric. He said "the HAM would be a bigger political factor than the AAP".
The front included seven former ministers and eight suspended JD (U) legislators.
He used the 'Dalit' factor to woo the supporters. He said that poor are always humiliated by affluent and till the time I also kept saying yes to whatever 'Nitish Ji' said everything was fine. "And if I would have continued listening to Kumar, I would have continued as a CM till assembly elections", he added.
He further told that he was "remote-controlled". He added, "I worked only for 12 days and took my decisions. Nitishji took all decisions of my government till February 7 (the day Nitish was chosen as JD (U) legislature party leader)."
In future, Manjhi has plans to go across the state and tell the people that how he was insulted just because he was a Dalit.
"At times, I regret my decision (of challenging Nitish) but there comes the question of Dalit pride. I will go to people to tell my stories," he said.
It is learnt that former ministers Narendra Singh, Brishen Patel, Nitish Mishra, Mahachandra Prasad Singh and other disgruntled JD (U) leaders have been stimulating support for Manjhi to create their cadre while he has been joined by Kushwaha leader and former RJD vice-president Shakuni Choudhary.