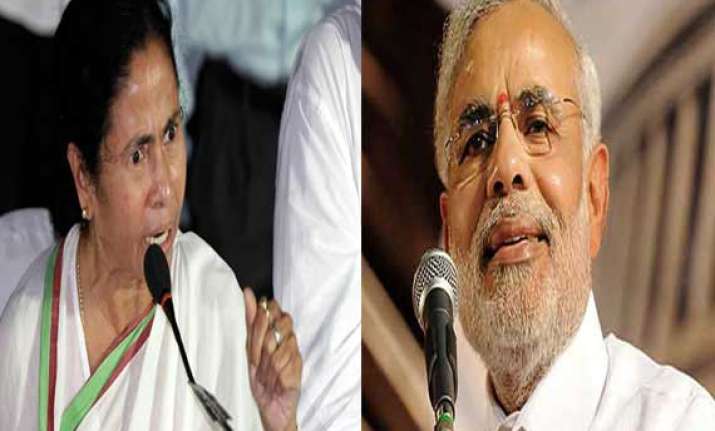 Krishna Nagar (WB): Narendra Modi today took a dig at "didi" Mamata Banerjee, saying she was getting angry at him too frequently and questioned whether she would not like "good days" to come for West Bengal.
He also had a poser for her, asking why the crime against women was one of the highest in West Bengal despite the presence of the "tigress", apparently returning the jibe over her 'real tiger' comment.
"These days, didi gets angry very frequently. Didi, so much anger is not good. You may fall sick," the BJP's Prime Ministerial candidate said addressing a rally here. 
Modi, who has been involved in face-offs with Banerjee lately, went on to add that the West Bengal Chief Minister was worried that BJP would get seats in her state.