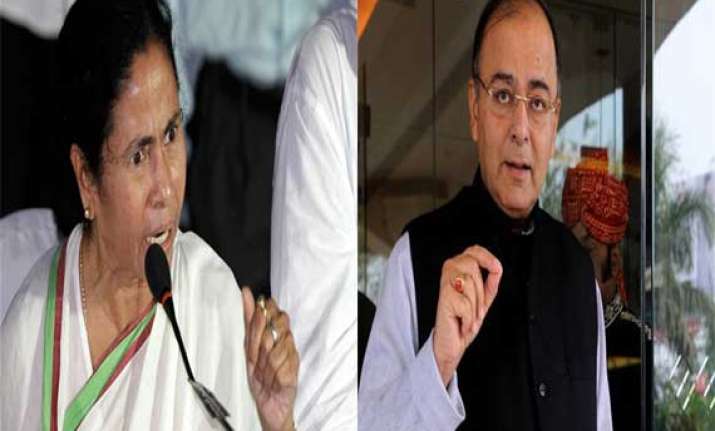 New Delhi: Hitting back at West Bengal Chief Minister Mamata Banerjee for using "choicest adjectives" against Narendra Modi, BJP today said her "Poribortan" (change) is for anarchy and not for development.  "Didi's Poribortan is not for good governance or development. It is for anarchy, booth capturing and encouragement to illegal infiltration," BJP leader Arun Jaitley said in the Campaign Diary.
Mamata rode to power trouncing Left Front's 34-year rule promising Poribartan in the state.
"Conventional wisdom would suggest that Mamata Banerjee's and her party's traditional rival in West Bengal are the Left parties. The Congress party would occupy the third spot with the BJP being an also-ran. Why then is the BJP the principal target of Didi's attack?" he asked.
"Every day she crosses the laxman rekha and uses the choicest adjectives against Narendra Modi," Jaitley wrote in his blog.