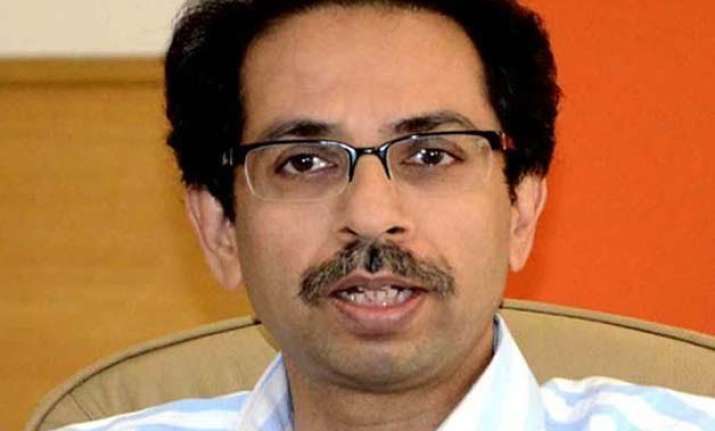 Mumbai: Shiv Sena president UddhavThackeray has not been invited to any of the 'Make in India' week events to be held here where Prime Minister Narendra Modiwill preside, including the gala dinner of February 13, thoughhe will be a part of other programmed.
Modi will be arriving in Mumbai tomorrow to inauguratethe 'Make in India' event at the MMRDA grounds in Bandra KurlaComplex (BKC) followed by an event at National Sports Club(NSC) ground in Worli.
He will preside over a dinner in evening at Turf Clubin Mahalaxmi Race Course.Maharashtra Chief Secretary Swadheen Kshatriya saidaround 800 dignitaries from the country and abroad have beeninvited for the dinner.
The guests include Prime Ministers from variouscountries, industrialists, select politicians and topgovernment officials.
When asked on Thackeray's absence from the dinner, asenior Shiv Sena leader requesting anonymity said, "Uddhav jihas not been invited for the dinner. Times have changed.During Atal ji's tenure (as the Prime Minister), (late SenaPresident) Balasaheb (Thackeray) used to be invited and theyused to dine together."
A BJP leader, however, said the chief of their allywas invited keeping in mind the protocol."There would be guests from foreign countries likePM's of countries and business tycoons. It was not in theprotocol to invite Uddhav Thackeray. Moreover, the dinner isorganised by the Confederation of India Industry (CII) and isnot a political function," the leader said.
Meanwhile, the Chief Minister's Office in a release issued here said Thackeray will attend three programs.He will be chief guest at Maharashtra Rajani, acultural program scheduled at Girgaum Chowpaty on February 14,and Maharashtra pavilion on February 15.Thackeray will be a guest in panel discussion on 'Makein Mumbai' on the concluding day on February 18.