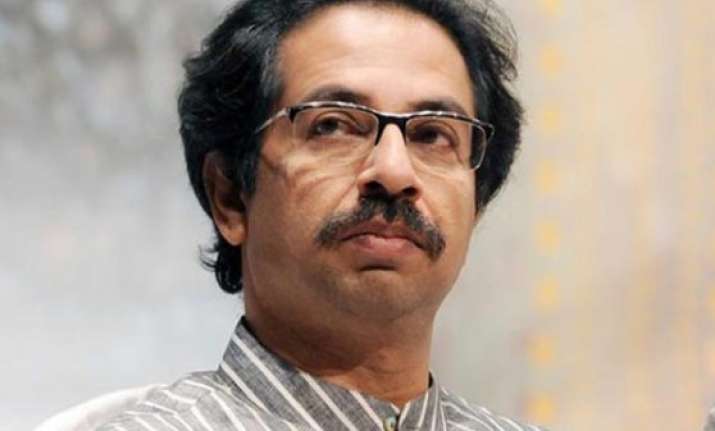 Mumbai: The Shiv Sena has launched a blistering attack on the Bharatiya Janata Party (BJP), blaming it for the end of their 25-year-old alliance and questioned Prime Minister Narendra Modi's 'new-found' respect for late Bal Thackeray.
"Modi says that he will not attack the Sena in his speeches as he has respect for Balasaheb Thackeray. We too respect the Prime Minister. But when you back-stabbed us merely on the issue of seat-sharing, where did that respect disappear then? Did you not think of Balasaheb before breaking the alliance forged on the principles of Hindutva," the Sena said in its editorial mouthpiece Saamana.
Read Also: Maharashtra polls: Will not speak against Sena as I respect Balasaheb, says Modi
The Prime Minister while campaigning at Tasgaon in Sangli district on Sunday had said that he would not utter a single word against the Sena out of his respect for Bal Thackeray.
"Political pundits are saying why is Modi not criticizing Shiv Sena in his speeches. This is the first election in absence of late Bal Thackeray, for whom I have great respect. I have decided not to utter a single word against Shiv Sena. This is my tribute to Balasaheb Thackeray," Modi had said.
Equating the BJP with the 'corrupt' Congress and the Nationalist Congress Party (NCP), the Sena said that people in Maharashtra have now realized who are the 'real and hidden' thieves of the state.
"It is a known fact that the Congress and the NCP have looted Maharashtra. But for what purpose did the Chief Minister of Gujarat Anandiben Patel visit Maharashtra? If she asks all the industrialists to set base in Gujarat, leaving Maharashtra behind, this too amounts to looting Maharashtra," the editorial said.
"How do you define keeping an eye on the coffers of the state and making a deal of Mumbai (for the benefit of Gujarat)? Is this not looting Maharashtra? And then talking about the blessings of Shivaji Maharaj is nothing but a farce," it said.
"Never before has anyone opened a market of Shivaji Maharaj's blessings," the Sena added.