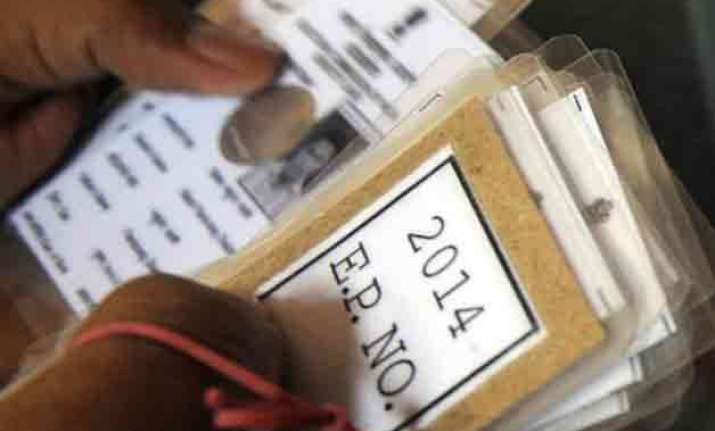 Mumbai: An RTI activist today alleged that the name of Maharashtra minister Ranjit Patil appears in the electoral lists of two Assembly constituencies, a charge denied by the minister.
Patil, minister of state for Home, and his family members had registered themselves in electoral lists in both Akola East and Murtizapur constituencies, Vikrant Kate, the activist, has alleged.
Patil is believed to be close to Chief Minister Devendra Fadnavis who handles the Home portfolio.
According to Kate, the minister's first name appears as 'Ranjeet' in Akola list while in Murtizapur electoral list it appears as 'Ranjit'.
He possesses two Electoral Photo Identity Cards (EPIC), bearing numbers ZFV1624055 and MT/19/116/0006418, Kate added.
He said he had filed a complaint with the district election officer, chief election officer (Maharashtra) and Election Commission of India on June 29 based on the information obtained under the Right to Information.
Kate has also sought registration of FIR against the minister under the Indian Penal Code, Representation of People Act, 1951, etc., and confiscation of Patil's voting cards.
The RTI activist has also demanded security for himself and his family, fearing harm.
Not only Patil, but his family members including his wife Aparna, father Vitthalrao, mother Sulochana, brothers Nitin Kumar, Randhir and their wives Rashmi and Abhaya have also registered as voters in both the constituencies and have two EPIC cards each, he said.
The opposition NCP demanded Patil's ouster from the ministry over the issue.
"The revelation clearly shows that it has been done intentionally with criminal motives. Patil has no right to be in office," NCP spokesperson Nawab Malik said.
Patil, however, said that he had not done anything wrong.
"There must be some technical mistake by local administration of the election commission. I have full faith in the judicial system and ready to face any probe," he told reporters.