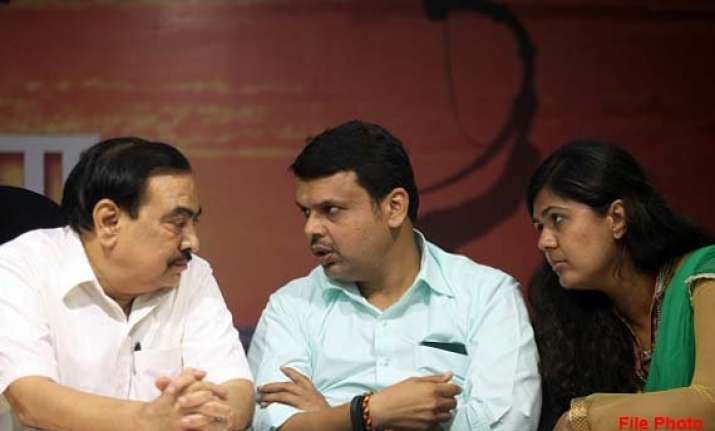 New Delhi: Maharashtra Assembly election results will be out on Sunday. Exit polls have predicted BJP emerging as single largest party. The party is also exploring possibilities of joining hands with parties like NCP and Shiv Sena in case it falls short of majority in the assembly.  
The BJP is yet to declare its Chief Ministerial candidate. This race is gaining momentum after exit poll's prediction. The BJP has not yet declared its CM nominee and all the aspirated are keeping their fingers crossed.
The Indian National Congress has been in power for the past 15 years but it appears that Maharashtra will now start a new chapter in its political history if exit polls are proved right.
Here we are compiling a list of  BJP leaders who are seen as top contenders for CM post if BJP forms the government in the state.