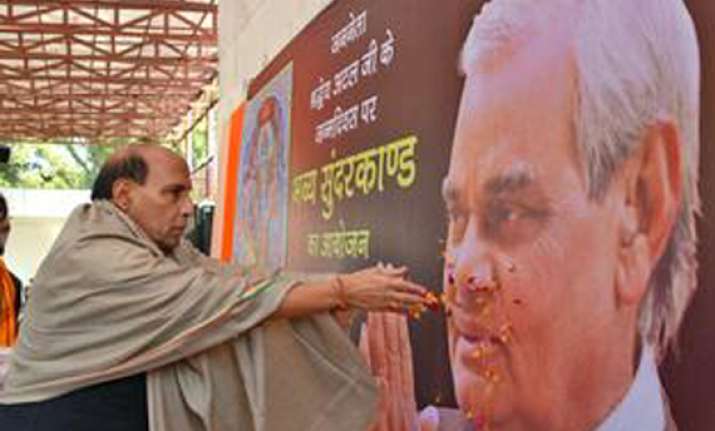 Lucknow: Former prime minister Atal Bihari Vajpayee's name evokes a lot of respect here and the contest for Lucknow, from where BJP president and former state chief minister Rajnath Singh is contesting this time, will be largely be fought on Vajpayee's legacy.
Lucknow, which thrice elected Vajpayee to the Lok Sabha, goes to the polls April 30.
The Congress has placed its bet on former state president and now legislator Rita Bahuguna Joshi, who lost to outgoing BJP MP Lalji Tandon in 2009 by about 38,000 votes.
The ruling Samajwadi Party, which did well in the city in the 2012 assembly polls, has pitted Ashok Vajpayi while the Bahujan Samaj Party (BSP) has reposed faith in former urban development minister Nakul Dubey.
The Aam Aadmi Party (AAP) is yet to bare its cards but insiders say that Adarsh Shastri, grandson of former prime minister Lal Bahadur Shastri, is likely to be fielded from this VIP constituency.