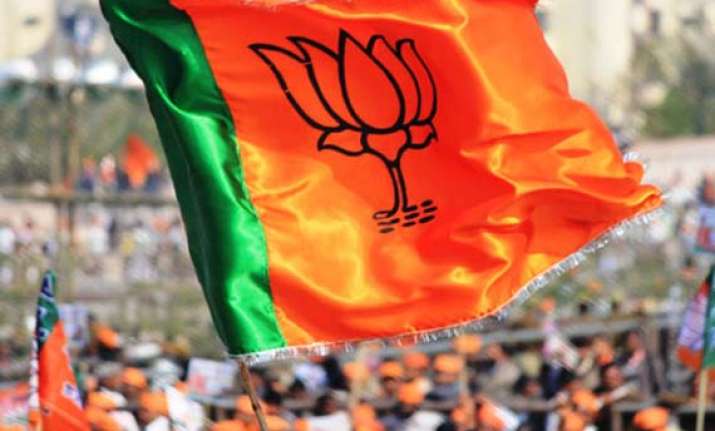 Vrindavan: The BJP Sunday sharply attacked Uttar Pradesh's ruling Samajwadi Party on law and order including crimes against women, "partisan policy of appeasement" and "extremely grim state" of governance as it asserted it would come to power in the state after the next polls.
A political resolution adopted at the end of the two-day meeting of the Bharatiya Janata Party's state executive, however, did not mention "love jihad" - a term coined by Hindu groups for alleged efforts by young Muslims reportedly target non-Muslim girls for conversion to Islam by feigning love - though many leaders kept talking about it and accusing the state government of not heeding the alarming trend.
It, however, termed it a matter of grave concern that women of a community were being targeted for sexual assaults by a particular section that had been the beneficiary of the state government's appeasement policy
Meanwhile, privately some leaders were unhappy with the controversy raised by the electronic media on "love jihad", which they felt reduced the seriousness and political focus of the conclave. Those who were hoping that the political resolution would talk about it were disappointed, as leaders were seen avoiding discussion on it.
Addressing the concluding session -- instead of union Home Minister Rajnath Singh as originally scheduled, BJP's national secretary, organisational affairs, Ram Lal urged the party workers to gear up for the coming assembly bypolls and ensure the victory of the party candidates to strengthen Prime Minister Narendra Modi.