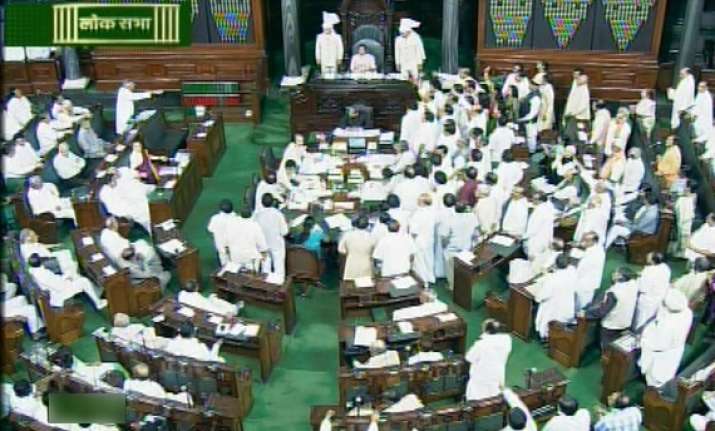 New Delhi, Dec 18: The Lok Sabha Tuesday expressed concern over the torture and gang-rape of a young woman in Delhi and asked the government to take stern steps against the culprits.
Stressing that rapists should get the death sentence, Leader of Opposition and Bharatiya Janata Party (BJP) leader Sushma Swaraj demanded a statement from Home Minister Sushilkumar Shinde as law and order in Delhi is under the central government.
"The statement of Delhi chief minister Sheila Dikshit that women should not venture out alone at night is not sufficient. The home minister should make a statement," Sushma Swaraj said.
"Accused in such cases should be hanged," said an angry Sushma Swaraj.
Sharing her concern, Speaker Meira Kumar termed the incident "shameful and horrifying" and urged the government to take immediate and stern steps in the matter.
"We share the concern of the house. Strong steps would be taken in the matter," Parliamentary Affairs Minister Kamal Nath said.
Congress leader Girija Vyas urged the house to pass a bill on sexual assault on women and said states should set up fast track courts to deliver justice in rape cases.
"I don't know how to react to this incident. All states should set up fast track courts to deal with such cases," said Vyas.
She also said that night patrolling by police, especially in danger prone areas, must be enhanced in Delhi.