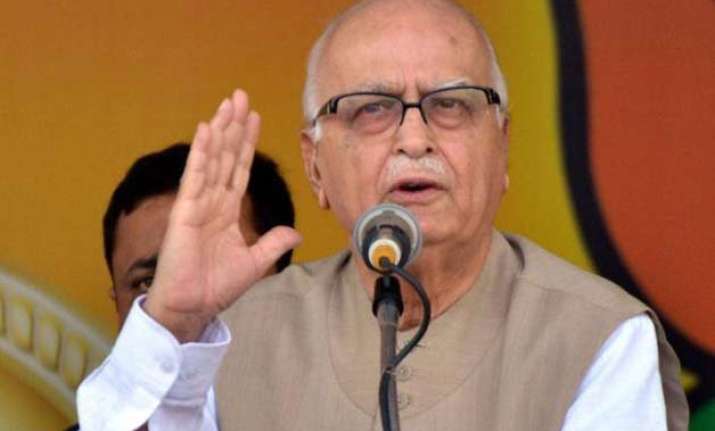 Mumbai: Recalling his nineteen-month stay in jail during the emergency imposed in 1975, BJP patriarch L K Advani today said listening to songs on a transistor was his favourite activity to pass the time.
"My real interest in films started when my own daughter started making films. Then, I started watching more and more films, but was still not content. But, during the emergency period, I was sent to jail for 19 months. At that time, someone handed me over a transistor and I used to pass time listening to songs presented by (famous radio announcer) Ameen Sayani," the former Deputy Prime Minister said.  
"I had gone to a BJP leaders' meeting in Bangalore in June 1975 and that was when the emergency was declared. In the morning, police officials came to me and put me behind bars, where I remained till the end of the emergency, which ended 19 months later when Mrs (Indira) Gandhi lost election," he said.  
The senior BJP leader was addressing a gathering while releasing the book "Talat Mahmood: The Velvet Voice" authored by Manek Premchand and published by Manipal University Press.  
Advani was also felicitated on the occasion on being conferred the Padma Vibhushan award earlier this year.  The veteran leader said "release" was the most sought after word in jail and therefore he never refuses an invite to a book "release" event.
During the programme, a documentary on iconic singer Talat Mahmood, who crooned classics like 'Jalte Hain Jiske liye', 'Shaam-e-Gham ki Kasam' among others, and produced by Advani's daughter Pratibha, a TV anchor, was screened.