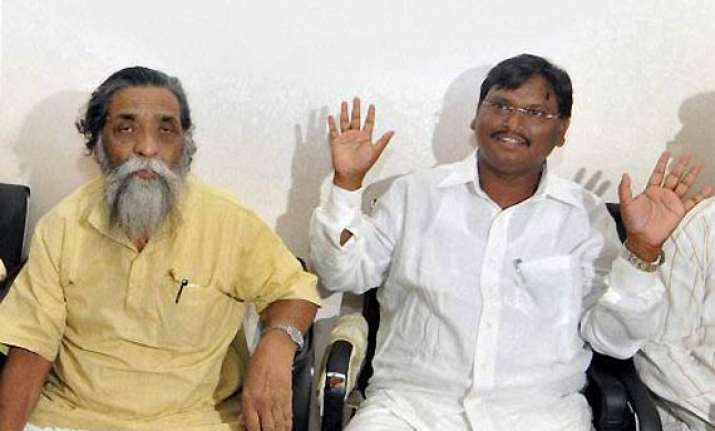 Ranchi, Dec 23: Jharkhand Chief Minister Arjun Munda today announced life-long monthly pension for participants of separate statehood movement after some MLAs of ruling Jharkhand Mukti Morcha and AJSU forced adjournment of the assembly thrice to press for it.

"Aandolankaris who had been jailed for over six months or more for participating in the statehood movement will get Rs 5000 and those who served less than six months will get Rs 3000 pension," he said.

He also assured jobs to families who had lost a member during the movement.

Munda said 3000 cases against 'andolankaris' had been withdrawn since the creation of Jharkhand in 2000 and a high-level committee would be set up to look into any other cases slapped against others during the movement. 

Responding to the demand by Uma Shankar Akela and Raghuvar Das (both BJP) for inclusion of members of the Jaiprakash Narayan movement, Munda said the state had agreed in principle on it and would consider it. 

The chief minister's announcements came after four AJSU MLAs and six JMM legislators squatted in the well demanding pension, jobs and official felicitation to 'Jharkhand Andolankaris'. They sported white t-shirts with their demands printed on it.