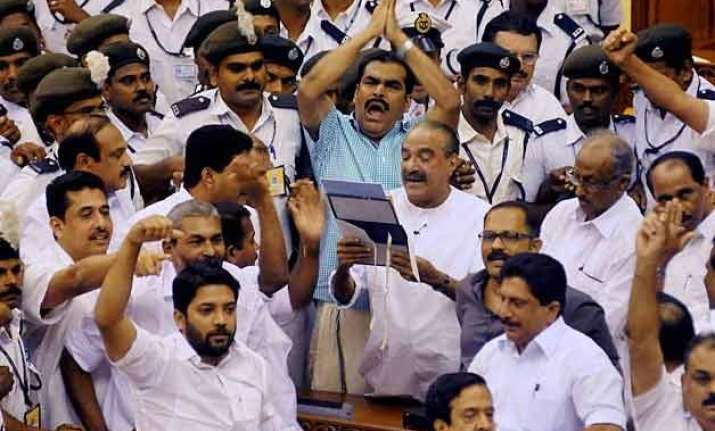 Thiruvananthapuram: A senior Congress leader in Kerala yesterday claimed that a woman legislator 'enjoyed the moments' when she was being blocked by a state minister inside the Assembly.
Kozhikode Congress chief KC Abu said that the facial expressions of LDF legislator ES Bijimol was enough to judge that she was 'enjoying' when she was waylaid by Labour Minister Shibu Baby John.
During the chaos inside the Assembly last Friday, when Finance Minister KM Mani tabled the budget, Bijimol rushed to the seat of Chief Minister Oommen Chandy. It was at that time when shethe lawmaker was physically blocked by John.
The Congress leader further said that he can read the facial expressions of women.
"I could not see any objection on Bijimol's side when John blocked her. She enjoyed the moment. She's unlikely to have a complaint against him," he told Indian Express.
Recently, a Congress legislator K Sivadasan Nair alleged that he was bitten by Jameela Prakasham, a woman legislator of the Left.