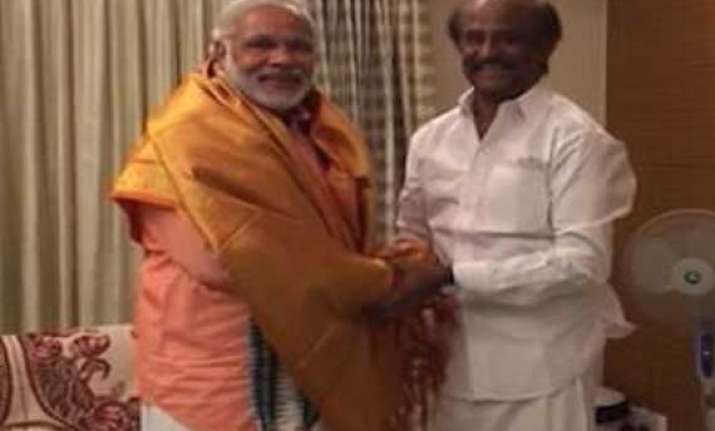 Chennai: In a politically significant move, BJP prime ministerial candidate Narendra Modi today called on Tamil superstar Rajnikanth here before addressing an election rally.
Rajnikanth later told mediapersons that when he was unwell,  Modi used to make calls every week to inquire about his health.   
"He is such a strong leader and able administrator. He is my well wisher and I am his well wisher. I wish him all the best," Rajnikanth remarked.
Rajnikanth commands a huge fan following in Tamil Nadu, and his meeting with Modi is bound to have an effect on the electorate, normally divided between the DMK and AIADMK camps.
BJP leaders believe, winning Rajnikant's endorsement ahead of the elections may tilt the scales in favor of Modi and the National Democratic Alliance.