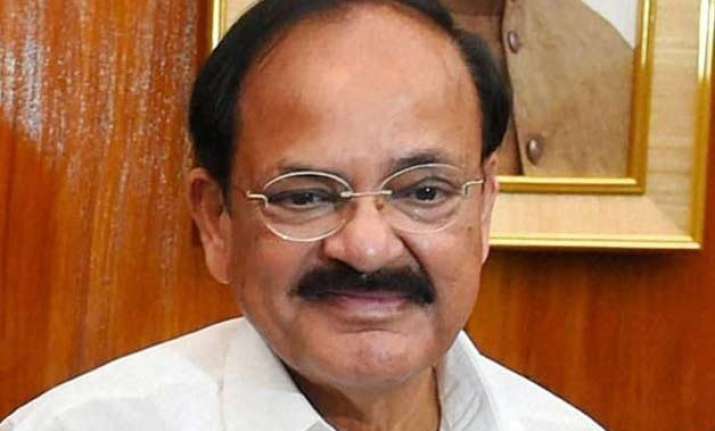 New Delhi: The controversial land bill will be taken up in the Lok Sabha towards the end of Budget Session, which concludes on May 8, the government today said.  
The Finance and Railway Bills and the Demand of Grants will be taken up next week, Parliamentary Affairs Minister Venkaiah Naidu said.
Naidu said the government is also expected to table the Real Estate Regulatory Bill next month.  
"The priority is the Finance and Railway Bills and the Demand for Grants because these have to be passed before April 30. All the other Bills will be (taken up) next month between May 4 and May 8," Naidu told reporters.  
The Lok Sabha will be adjourned sine die on May 8 while the Rajya Sabha session ends on May 13.  Asked about the land bill, he said since the Ordinance was reissued, it has to be reintroduced in the Parliament.
The Ordinance had to be reissued as its time-limit had expired.  He said the party will launch a 'Mahasampark' campaign on May 1 wherein party workers, MPs, MLAs and elected representatives would be asked to inform people about the work done by the Centre.
"Every members will be asked to meet at least five people," Naidu added.