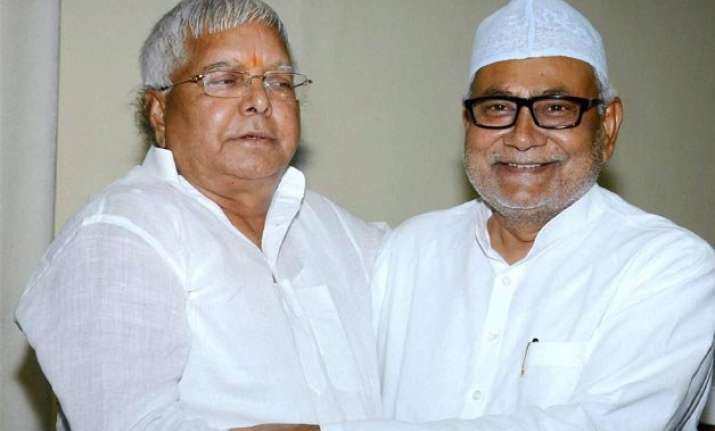 Patna:   RJD President Lalu Prasad, a host of Bihar ministers and Congress leaders today attended the Iftar party hosted by Chief Minister Nitish Kumar here.
State Congress president Ashok Choudhary, Congress Legislature Party leader Sadanand Singh and other party leaders attended the event at Chief Minister's official residence 1, Anne Marg.
Wearing skull cap, Kumar played a perfect host and joined people in offering 'namaz' in a separate enclosure.  
Prasad sat with Kumar, ministers and legislators and greeted people.
Answering to the questions whether he was going to attend the Iftar party hosted by Congress chief Sonia Gandhi, Kumar answered in affirmative.
"I do not know who is going and who is not going but I am going to attend Congress chief Iftar party on July 13 at Delhi," he told reporters.
RJD President Lalu Prasad will not attend Sonia Gandhi's Iftar which has triggered speculation if it was due to his unhappiness with Congress whose tilt towards Nitish Kumar made Prasad accept him as secular forces' Chief Ministerial candidate in Bihar polls.
Prasad, however, has quashed the speculation and cited clash of timing of Iftar hosted by him at Patna on same day July 13 and march to Raj Bhawan against Central government as twin reasons for not going to Delhi.
Meanwhile, Prasad said he has requested Kumar to go for Sonia Gandhi's Iftar.